Running R on the DSH
Running R on the DSH
There are a number of versions of R available on the DSH, 3.3.0, 3.6.0, 4.0.5 and 4.1.1 (i386 and x64).
After launching your preferred version, you may need to load package(s) to run your code.
To do this, select the 'Packages' drop-down menu, then 'Install package(s) from local files…'.
Navigate to Project Data (I:) / Packages / R_packages.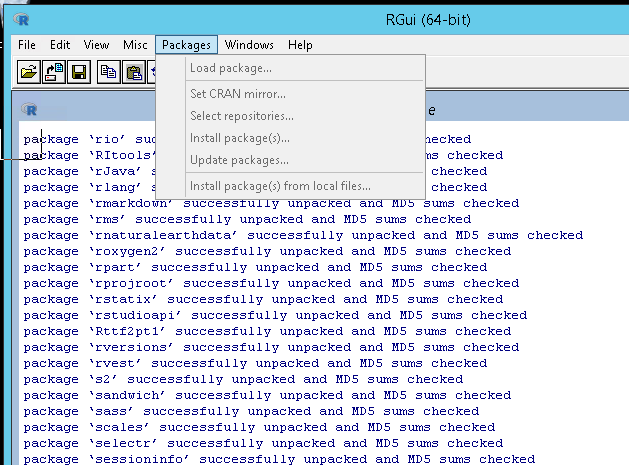 Should the package(s) you require not be available, please get in touch: its-ri-team@manchester.ac.uk